Dear contestants,
We are delighted to announce that 16 years after its last edition, the Maurice André International Trumpet Competition returns for a 7th edition! The contest will take place in Paris, from November 20-28, 2022.
More than 100 candidates from over 20 countries will compete in front of an international jury.
The three-round program will be featuring the new generation of the world's finest trumpeters performing from the classical, baroque, modern and contemporary repertoires.
Inscription is now closed.
The Maurice André International Trumpet Competition Team
---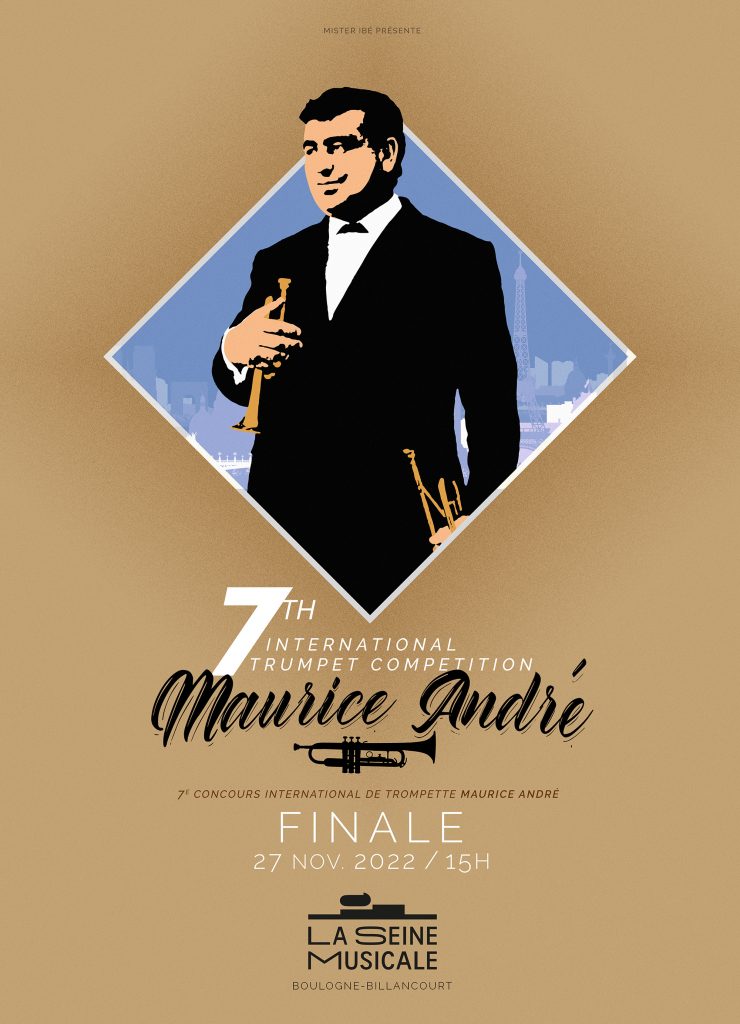 7th Maurice André International Trumpet Competition – Final Round
with l'orchestre symphonique de la Garde Républicaine
Sunday, November 27, 2022 – 3:00 PM
FREE ENTRY, ON RESERVATION
---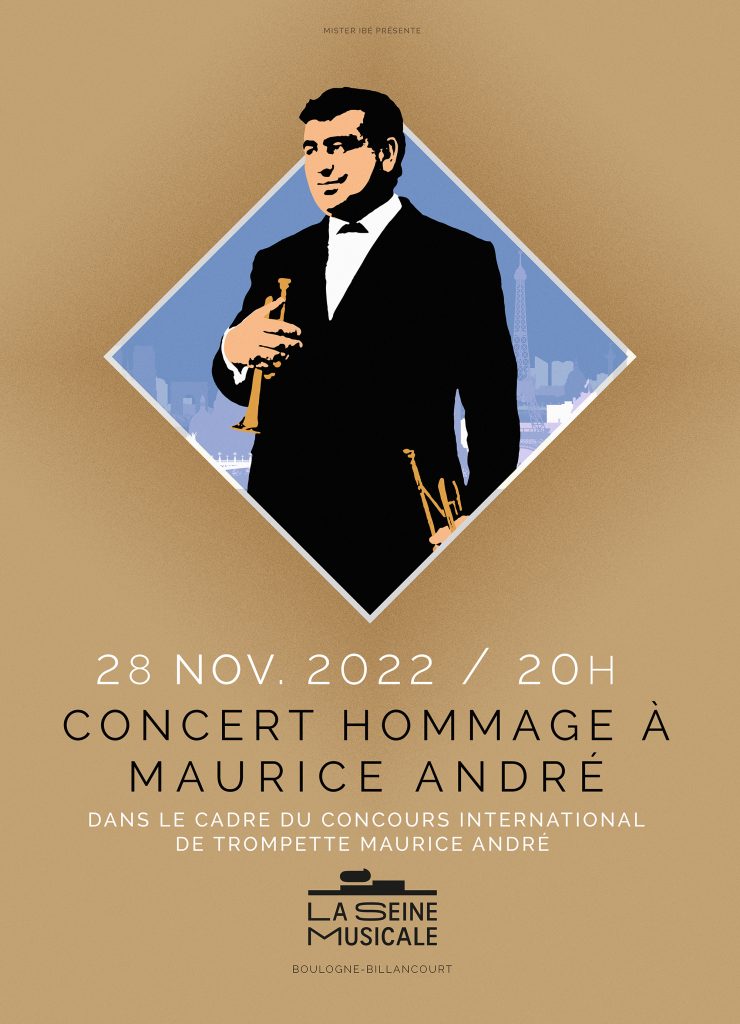 Concert – Tribute to Maurice André
with Ibrahim Maalouf – Clément Saunier – David Guerrier and all the members of the Jury of the Maurice André International Trumpet Competition – Winners of the 2022 Competition – Orchestre d'harmonie de la Garde Républicaine
Monday, November 28, 2022 – 8:00 PM
From €19